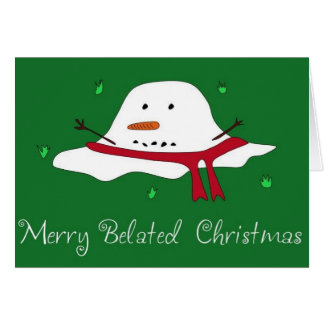 I never win anything. Even at events where they have thousands of door prices, you can be sure I am the one who leaves there empty handed. I am fine with it. I don't expect gifts, life has been good to me, no need for extra presents. 
Somehow my luck has changed this March. All of a sudden I get showered with free STUFF left and right, and it took me by surprise.
The Coffeemaker I don't deserve
I always wondered why people would buy these fancy one-cup coffee makers. I mean do the math. You pay $6 – $8 for some brand name coffee pods, and it will only last you for 12 cups. It's a waste of money if you ask me, but nobody ever asks me -so they continue selling them.
For health reasons I gave up drinking regular coffee,  instead, I drink an undefinable brown decaf broth or herbal teas.
"Look what I found," my husband (the packrat) said when he came home, and proudly presented me with a Keurig, coffee maker.
Someone had left it behind in an office building, and he found it when they had the walkthrough for a new project. He finds all kind of things (bless his heart) and he can't help but bring them home to me.
"I wonder if it still works," he said. (Oh dear, they leave stuff behind for a reason). I didn't' want to burst his bubble, plugged the machine in, and to my surprise, it worked. I looked it up; the coffee maker cost between $160 – $220, depending on where you buy it from.
So – of course just to please him- I bought some of these overpriced coffee pod thingies and tried a new brand of decaf the next day. Not bad, not bad at all. I mixed with some coconut milk, it was drinkable and enjoyable.
I decided to keep the fancy coffee maker for my customers only (yeah right), and it found a permanent home on my desk in my workroom. Finally, I could offer my clients a cup of coffee, tea or hot chocolate (time to raise my prices). I bought an assortment of hot chocolate pods and offered them to everybody who was willing to enjoy a hot, steaming cup of hot chocolate when it was 60 degrees outside. What a fun toy this coffee maker was.
Right then, when I got used to it, the coffee maker decided to die. Didn't make a sound, there was just a gurgling noise, the pump didn't work anymore. No more coffee, no more hot chocolate. Bummer! I did some research, found the manual and tried troubleshooting it-sadly nothing worked.
I hate to throw stuff away; I believe in recycling. What to do? What to do?
I decided to call the manufacturer. I wanted to know if I could get it repaired. It's not like I need overpriced coffee, but it's a fun gadget to have. "No repairs," they said,  only an exchange IF the coffee maker is still under warranty and IF you happen to have a receipt. (Sigh).
I didn't lie and told them I didn't have either, I just wanted to get the machine fixed. She gave me an address and asked me to cut off the electrical cord of the coffee maker. I felt like a murderer when I grabbed the scissor, but finally, I cut the cord off.
I wrote a charming, humorous letter and sent the remains of the electrical cord to the address they had given me. I wanted to see what would happen. That was about two months ago, right after Christmas.
I forgot all about it until last Friday, when the UPS man came and dropped a heavy box off. I couldn't believe it, they had sent me a brand new coffeemaker toy. I didn't know how I felt about it. Enclosed was a bill, the coffeemaker was free -a warranty exchange- but they charged me $10.76 for the shipping. (Deal)
Looking at the receipt, it looks like the coffeemaker was still under warranty. I sat on my desk and felt like a thief. It wasn't my coffee maker, to begin with. Should I send it back or donate it? Could I keep it and not feel bad about it?
I tried to get the information of the company who left the coffee maker behind. Nobody knows where they moved to; finally, I gave up.
Here is my new TOY in all its glory sitting on my desk: