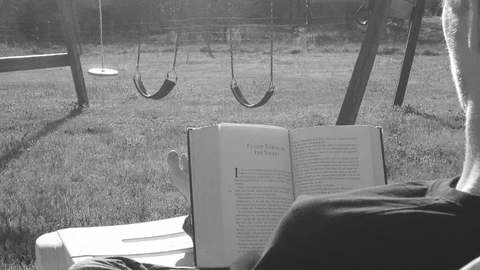 Many bloggers publish their own books these days. I wanted to help, wanted to support my fellow bloggers and bought many -too many- of the so called Indie books. I always left nice reviews, because that's what we bloggers are supposed to do. We don't want to lose a reader and a follower, with that in mind, we stretch the truth as far as possible. We praise, and leave polite comments, even if we don't care for something. Blogging politics at it's best. 
Indie writers and Indie books! I didn't even know they existed before I entered the blogging world. The number of bloggers who promoted their own books overwhelmed me at first and took me by surprise. "Surely, they must be good, or they wouldn't do that."
But then if you think about it. If a book is good, surely a publishing house would be interested in it, or not?
When I just started blogging, I felt surprised, when the first AUTHOR followed my little blog. I felt star struck, couldn't believe my luck. It was just logical for me to order her book; it felt like it was the right thing to do. After all, she was following my blog.
I love books, love to read and couldn't wait to read some of the self-published books. I read the first, then another, and another after that. Different books, different stories…same result. I didn't care for it. The books never even made it in the donation pile.
Indie books! Often it feels like watching a bad reality TV show where people come on stage promoting their talent. Some are really good, but often -too often- you find yourself sitting there, wondering if nobody ever told them the truth. "Sorry, Dude, you suck. Keep your day job!"
I started to wonder. Am I the only one who feels that way? Am I the only one who is critical when it comes to Indie authors and their books?
The answer is simple. Yes, here in the blogging world I am the only one -so it seems. Out there in the real world, there are many who think just like me.
To me, it seems disrespectful…that a 'wannabe' assumes it's all so easy s/he can put out a 'published novel' without bothering to read, study, or do the research. … Self-publishing is a short cut and I don't believe in short cuts when it comes to the arts. I compare self-publishing to a student managing to conquer Five Easy Pieces on the piano and then wondering if s/he's ready to be booked into Carnegie Hall .

(Sue Grafton)
Harsh words! Easy for her to say, she is a successful author. Is she right?
The biggest problems are the reviews. Amazon and even Goodreads work like a social media platform and that doesn't help the reader, who is searching for a good book. Most of the reviews there are left by family and (blogging) friends who have written a booklet or a book as well. "I scratch your back, you scratch  mine." That's how it seems to work.
I know there are good self-published books out there, but they are hard to find. I myself had to order one in Great Britain and I am enjoying the heck out of it.
The truth is, we are drowning in Indie books, and there is no end in sight. Perhaps, I should rephrase that. We are drowning in Indie books that are badly written and poorly edited.
How do we find the good self-published books? The ones that are actually worth reading, the books and authors who sooner or later will get public recognition? Where are the writers that will start out as Indie authors but quickly will have a contract with a real publishing house?
The e-book changes nothing from an author perspective – I'm a big consumer of e-books.  But the "noise" of self-publishing is so vast. I worry that writing is becoming steadily devalued. 
I am not willing to spend more money on Indie books until there is something like a "Rotten Tomato List" for the self-published book.  Perhaps even a rating system for all books; a site, where people have access to reviews from a variety of critics in the U.S.
An independent site, something like a bestseller list where the critic is left by real readers and professional book critics. Why don't we have that?
Guess what! We do have that now. I found the Literary Hub and I was thrilled.
 Literary Hub, a site dedicated to book news, essays and excerpts, has launched Book Marks, which they call a "Rotten Tomatoes for books," aggregating professional critics' takes on new literary novels and assigning them a letter grade. 
A hub for books, no matter if self-published or published by a professional publishing house. I am in heaven, or somewhere close to it.
How It Works:
Every day, the Book Marks staff scours the most important and active outlets of literary journalism in the US—from established national broadsheets to regional weeklies and alternative litblogs—and logs their book reviews. When a book is reviewed by at least three outlets, each of those reviews is assigned an individual rating (Rave, Positive, Mixed or Pan). These ratings are then averaged into a result and the book becomes part of our Book Marks database.
Each book's cumulative rating functions as both a general critical assessment, and, more significantly, as an introduction to the range of voices and opinions that make up the world of American literary criticism. These opinions are accompanied by pull quotes representative of the overall stance of each individual review, and readers can click through to the full review at its source.
Readers can express their own opinions alongside those of the critics in each book page's What Did You Think Of… comments section. 
Book Marks exists to serve as a consolidated information resource for the reading public and a link between the worlds of literary creation, criticism and consumption. We hope it will bring more attention to great books and great criticism.
The writing community benefits from a multiplicity of voices.
(Source: Literary Hub)
I am tickled pink.I am making flip flops, feel like throwing a party. The Literary Hub is my dream come true.
The important role that publishers fill is to separate the wheat from the chaff.  If you're a good writer and have a great book you should be able to get a publishing contract. (Brad Thor)