I remember school well. The feeling of panic when the teacher surprised us with an unexpected test. It didn't happen often, but once or twice I was unprepared and I remember it well. 
Finding an answer -any answer- became the mission when I stumbled from question to question.
School, that's the place for smart asses in the making.
There are the mathematicians:
The thinkers who point out the obvious: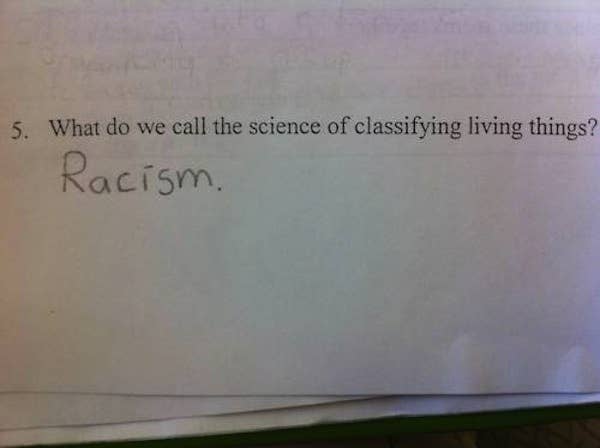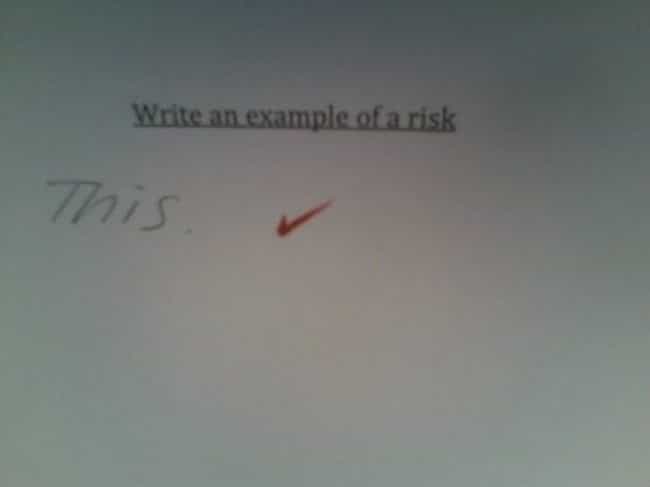 And of course the funny ones,  who really don't have a clue.
But then -and this is my favorite- there is the one kid, that stands out. I can almost see the face of the teacher when she answered in perfect Chinese.