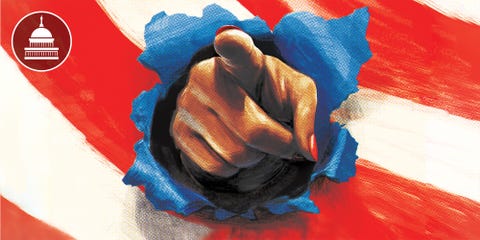 A tigress has been awakened and SHE is a force to be reckoned with. I am not sure if the news all over the world will find the time to mention it, but an unprecedented number of women have gotten up and they are ready to get involved. 
While the world seems to focus on Trump only, there is a lot more going on and I wish it would be mentioned more often. WE are not just sitting still, WE are running toward a different future. If all my wishes will come true, women soon will correct the mistakes men have made.
One and half years after the last presidential election result and for the first time I feel hope -I feel pride and I am excited.
"We need experienced people in the house and senate," many say in fear of all the changes and I am tired of hearing it. No worries, a lot of the old dinosaurs will still be around, but there will be fresh blood and it will make the heart of this nation pump faster and stronger.
I see diversity and with a smile on my face, I nod in agreement. This is who we are, this is needed.
I hear a roar and its loud!
Change is coming and it makes me so proud to be a woman.