Time has been flying lately. The days didn't have enough hours, the nights were too short. Christmas arrived too early, and the New Year come by almost unnoticed.
We did manage to put our 7-Dollar-Tree up December 18th. I decorated the tree, and my husband put the ornament hooks on the decorations. We have made progress, our last follow up appointment with the Cardiologist went very well. My husband is allowed back to work, starting January 13th, of course with restrictions and on light duty for the first four weeks.
He is relieved and so am I. We will get our normal back, the worst is behind us. I am exhausted and tired, I am ready to take a break, anytime, anywhere. Taking care of a heart patient, unprepared with a full work schedule had been a bit much.
Someone was rude enough to leave a comment stating I would be a better caretaker if I would have had children. People's cruelty and ignorance don't surprise me much anymore. There are too many out there, and they show their ugly face way too often lately. 
Imagine! A few diaper changes, a little bit of a fever, a cold now and then, all this would have easily prepared me to take care of a patient after open-heart surgery. Who would have thought? Life can be easy -for the uneducated and simple-minded I suppose.
Taking care of your spouse after open-heart surgery -or any other life-saving surgery- is a tough call. How much easier it was to take care of my dying friend or my sick Grandmother. Gentleness and kindness come naturally to most of us if we love the person we take care of.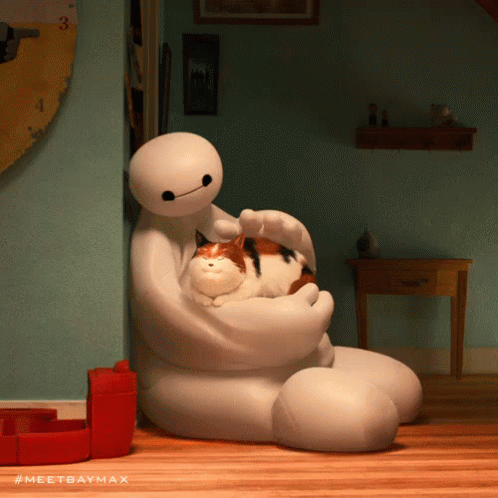 MAKE HIM or PUSH HIM is so different and, oh so hard. "Do the exercise four times a day," "Walk outside in the cold or in the house," and "Step on these stairs and down again." I think that was the toughest part. Watching him work through the pain was difficult.
Interesting enough his chest didn't hurt him, it was the leg the harvested the vein from, which bothered him the most -still does.
Bossing him around was hard. I wanted to give him a break, wanted to tell him to sit down and take it easy, but that's not what it was all about. I pushed, and he let me, and in the end, we proudly managed to walk 3,300 steps a day. 1.2 miles in the park and 43 steps up and down in our house in snail speed.
The doctor called him a rockstar and so did I. Lately I have been his walker caddy, he didn't need it anymore. We just carried it along because we thought we had to. Now its folded up in a closet, waiting to be forgotten.
He scored 52 points of 56 possible ones and was released from Physical Therapy, and allowed to go back to work. We have worked hard and we got rewarded. He had started out with only 19 points four weeks ago.
Soon cardiac rehab will begin, and there he will learn how to live a heart-healthy lifestyle. I suppose we both will learn a lot, and I know we will listen.
People around us have been very supportive. We live in a state which doesn't pay temporary disability. If you are out of work, too bad -you are on your own. Help, of course, is available for the poorest of the poor, but not for the middle class. You are supposed to have a family to fall back on. What if you don't? Well, let me tell you.
The people around us were phenomenal. Perhaps it was the magic of the Christmas season. His coworkers collected money and they surprised us with a few envelopes full of $20 bills. Some of his colleagues gave up their gift cards.
Students and customers came by and brought us gift certificates even food. A pre-cooked meal comes in handy when you have your hands full with life. People amazed me, surprised me, made me cry and they made sure my core belief, that most of the people in this world are good, got boosted.
I worked and worked harder, even took a commercial project on which kept me up until 2 a.m. A restaurant needed their booth seats repaired. They brought them by 8 pm in the evening and picked them up the next morning at 8 am. Booth Seating is money! No seat, no money! I understand and I felt grateful. We have been lucky, the job came along when I needed it the most.
But, as much as I hate to admit it, I am almost useless after working nights. Was there ever a time in our life when we were dancing until the sun came up? How did we survive back then?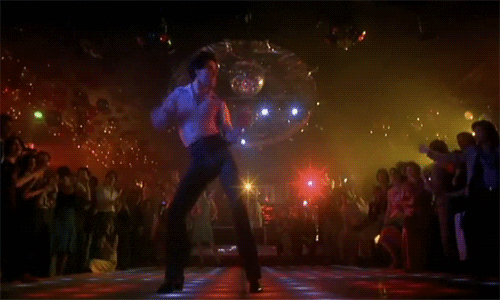 I learned a few lessons about our bank and credit score system. I was naive enough to call our bank. Ask for a short term loan in the amount of $1,500, which was not enough to ask for I learned quickly. Also, we don't owe enough money, our credit is not the best. Good grief, what happened!
We are dept free, this is what happened. We don't have a mortgage, don't have a car payment -just recently bought a car payment which is not showing up yet. But the worst is, we don't have open credit card accounts. We thought we would be smart to pay for everything with our debit card, turns out we were not.
The American credit score system is based on debt only. You have to owe money, then you are worthy to borrow money. You have to have at least five open accounts -including mortgage and car payments -to have good credit. Of course, neither credit cards can be maxed out. Use only 75% of what you allowed to owe, and you are on top of the lender's list.
Our beautiful economy is based on debt. The way we are judged is based on the money we owe. I couldn't help research other country's credit score systems. Quite an eyeopener and very thought-provoking.
It doesn't matter anymore. We will be fine. I have work lined up into March, there will frequent paychecks from my husband by the end of January, and the beginning of February will be a game-changer. Just four weeks, hang in there!
His shoulder surgery is now scheduled for February 19th. From this point on Workmen's comp has to send us a weekly check, and there will be a nice settlement coming our way after his recovery. Go figure!
No matter how hard I try, I can't see the logic in all of it. I suppose the system is set up the way it is for a reason. I just wish somebody would explain it to me. Perhaps rich guys made the rules, not knowing how much suffering they would spread with it -or perhaps they knew, and did it because of it. Nah…nobody would be that cruel, right?
In the end, it all won't matter. We were lucky, we will be fine! We learned a few lessons we didn't ask for.
We are fine! We are alive! We are strong! We are happy! Screw the rest!