Today I am mighty-proud-of-myself Bridget. I think I might have done some good today, which of course would be so much better if I didn't gloat about it, but what can I say, I don't believe in heaven or any other afterlife-reward-system, so I suppose in my case, it doesn't matter.
Since we can't afford cardiac rehab -due to our barbaric co-pay and cruel deductible- I decided to do my own research and with the help of a cardiac nurse, I think I got it all together -cardiac health-wise -not in general.
2000 mg sodium a day. Stick to it! The nurse had mentioned it a few times during our conversation, and I promised I would. Lots of fruits and vegetables, hardly any red meat, healthy fish, healthy oils, nothing fried (I see an air fryer in our future), not too much processed foods. Got it!
My husband, aka the joker, asked me if cherry pie would fall under fruits, and I practiced eye-rolling because I don't have a whip -yet.
Last night I went through our pantry. Good grief, is there sodium in everything these days? And what happened to serving-sizes? A small can of soup is supposed to be three serving sizes. For whom? Fairies?
One can of our favorite soup has a whooping 1,600 mg sodium. Bye, Bye Soup!
Diced tomatoes, tomato paste, peas (seriously there is salt in sweet pea?) and beans. One normal size can of beans 3 serving sizes. Again, for whom? Magical miniature creatures?
Why is the food industry getting away with it? Making serving sizes smaller -on paper- to make us all bigger? I suppose that's the goal and they are succeeding. (Note to me: Research it!)
25 cans didn't make the cut and I put them on a kitchen tray, not sure what to do with it. Foodbank? I guess, but I really didn't have the time to drive there. Goodness, where is the nearest foodbank I don't even know. 
Finding someone in need -with a healthy heart- who would appreciate and use the cans, that was the goal. How to find someone like that? No clue I had. (Yoda Voice!)
I placed an Aldi order online, a shopping-service that had been given to me by a friend when I desperately needed it. I choose what I want, and a stranger does the shopping for me. It's free over $35, just give them a tip -which I do because it saves me time and money.
I only get what we need, no extra shopping, no extra items end up in my cart.
We communicated via text, as always. The shopper was on its way to our home and sure enough, a few minutes later she knocked at our door.
I opened the door, asked her to follow me into the kitchen, and she was kind enough to do so. She apologized for the bread. The low-sodium bread had been sold she explained, and because I didn't answer her text when she asked me, she had chosen what she thought would be right. It was perfect!
I am not sure why, but I asked her if she liked being a shopper. She nodded, told me she was trying to have a better life with the money she made shopping for others. She mentioned the food bank, and not having a car.
There she was, the soon to be the owner of our cans, but how could I ask her without offending her?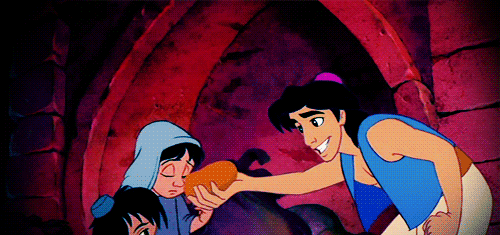 I remembered something my Grandma had told me. "Don't just offer charity! People in need have pride too and you might offend them."
I pointed to the cans, told her how much I appreciate her service, and how it had saved me time when I took care of my husband. I told her about the sodium, and the cardiac restrictions and explained in what pickle I was in.
How to get rid of these cans? I could use some help.
"Do you know anybody who could use them," I asked her, and she didn't hesitate for long. She told me she would be grateful to take them off my hands and I assured her I felt the same way.
We carried the cans to the car, and I met her neighbor. A nice, older gentleman who has agreed to drive her around so she could make money to get her own car. Bye Bye sodium! Hello, healthy pantry!
Cooking without salt has been a challenge! Everything I serve right now tastes like...(is there a polite word for CRAP?)
I went from a master chef to Goodness-that-tastes-weird in under three seconds. Lots to learn I have. (Yoda voice again)