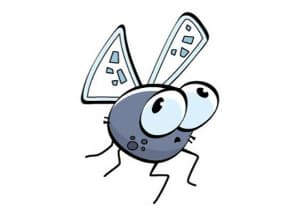 Just recently I left a rare 5-star review for an electronic fruitfly trap, which I had bought when I feared I would lose all my marbles when all the fruit flies and gnats in North America had a meeting at our house.
The trap arrived. I inserted the round glue paper, turned it on, admired the beautiful blue light, nodded encouragingly in its direction, and went to bed.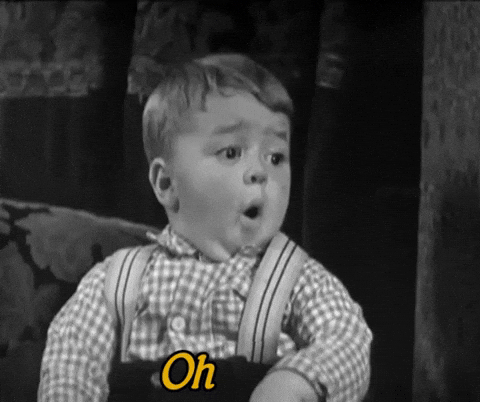 The next morning I felt like a little kid on Christmas morning. I couldn't wait to see if the trap had worked, and off into the kitchen, I went. Barefood, I stood on the counter and wrestled with the fruit fly trap. Reading the instructions had seemed like such a waste of time just a day before. I surely can figure out how to open that damn thing -and I did. It took a few minutes, but I succeeded. The bottom opened gently, and I took a good look at the little fruit fly cemetery in my kitchen.
Too many to count. The machine had done its job. I used it two or three more nights and all the gnats were gone. Bye-bye for good. No more meetings in our home!
I was happy, wanted to share my joy with others, and left a 5-star rating because the price and the quality of the trap had exceeded my expectations.
The same day, just because Amazon asked me kindly, I left other reviews. All of them more realistic and down to earth. A 3-star review for a notebook, which I like but come' on it's a fricking notebook. How in the world can a notebook get five stars? Perhaps if it writes itself? Well, this one didn't, so three stars was all it got.
The next day Amazon sent me a 3-Dollar present in the form of giftcard, which I got because I had left reviews. All of a sudden I understood where all the unrealistic, over the top 5-star reviews, come from. Did I get paid or did they buy me?
I suppose you can make a bit of extra money on the side when you leave reviews professionally, but neither my opinion or I can be bought easily, so none of this is tempting to me.
Interestingly enough, and that's when everything came together like a puzzle game, in the same months I ordered for the first time the staples for my air staple gun from Amazon. 3-party seller, the price was right -I placed the order.
3 days later the staples arrived. It was not what I am used to, neither were the staples the ones they had offered. Instead of my brand, I got no-name staples, in a brown cardboard box. The size was right, the crown and length were exactly what I needed, but it wasn't what I had paid for.
I took a picture, asked for a refund and the company accepted my request, .but they told me I would have to pay for the return shipping. Really?
I left a 1-star review because it was the right thing to do. I didn't want other people to throw their good money after a bad product. You pay for a top brand, you should not be getting an off-brand.
Amazon reviewed my review (WTH?), and this time they weren't happy with ME. I was informed that I could not leave a negative review for the seller. Case closed!
I was furious. How dare you play us like a fiddle Amazon? Do you really think we all are nincompoops? Bad sellers deserve a bad review, it's that simple.
I think if you want to know the truth about a product at Amazon and other places, go for the 2, 3 and 4-star reviews. They are real!
As for the box of staples, I fought and I got my money back including shipping. I am only a small fish in a sea full of fishes, but this fish has had enough. I have found other waters so to speak. I have lost respect for Amazon. Our relationship now is not what it has been.
My shopping at Amazon, which had been out of control a bit, is back in control.
Isn't it funny how it works? You lose respect, and it just can't be repaired!
I looked into other reviews and the system behind it. I was on a roll!
To be continued…..
"5 stars = If I weren't taken, I'd marry this book and have its delightful little book babies.

4 stars = goin' steady (or whatever you crazy kids call it these days). So good I'd read it again.

3 stars = A great, one-time fling. I enjoyed it but it probably won't be a reread.

2 stars and below = The pretty thing didn't make it past the pick-up line. I don't rate these because I don't finish them."
― Eliza Crewe
Now that's what I call realistic!