Now you are sitting at home, your pantry is overflowing with foods you bought for you and your family. The freezer is filled up to the rim, and the refrigerators -yes even the one in the garage- are filled with everything you could get your hands on.
I know you couldn't help it. These days most of us are a bit selfish, entitlement has swept this earth, and you and I are no exception.
In the end, we are all just worried about our loved ones and our own wellbeing, just the way we should be.
Now take a good look at your family. Was it really necessary to buy all the noodles and cereals? Look at Aunt Agatha, she is already overweight. Don't stuff her more! You went overboard, didn't you?
I am writing to you because I know you feel empathy and sympathy for your neighbors as well. We all have compassion for the less fortunate, and we are eager to help if we can. We just forget sometimes, or we don't find the time.
Now would be a good time.
While your pantry is full and overflowing -and yes, I  know you paid for it from the money you had to work so hard for- now would be a good time to think about the people in need in your neighborhood -and there are many.
We don't see them every day. The Veterans who are not taking care of as they should, the single mom trying to make ends meet, the homeless guy who has a drinking problem that he will get under control in the future.
The old couple that just can't stretch their small social security far enough, the young orphan adult who just fell out of the foster system, and has nobody to fall back on.
For many of them, their life depends on the help they will get from the food banks.
Sadly, right now our foodbanks are empty.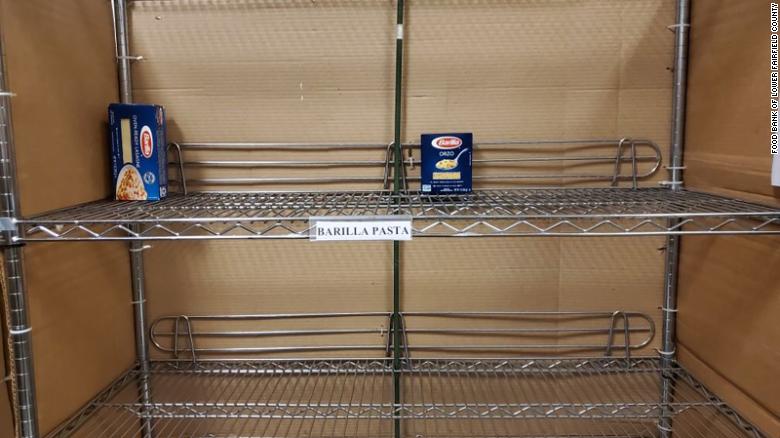 This happens when people are in panic mode, and I don't want you to feel bad. I just want you to think again about your family and picture them less fortunate.
Do you really need the 25 lbs of paste you just schlepped home? Will your kids really eat the quick oats they never liked to begin with? Perhaps you have gone overboard and now, since you realize it, maybe you could share a little and give back to your community?
You don't have to give up much. I know you are scared -we all are. Just give back a little and let's fill up those empty shelves in the food banks because it's the right thing to do.
You always wanted to tighten the belt a bit, tried so hard to lose the 25 lbs you carry around since forever. Get to it now! You have enough food at home for months and you know it.
Remember, what goes around, comes around!
And on your way back from the foodbank, stop and donate blood. It will be needed!
Thank you for listening, I know you would!
PS. Please share your toilet paper as well!