Every year during the Holiday season we get fruitcakes from our neighbors. We smile politely and hand out a tin box of cookies in exchange -always thinking they got the better deal. The fruitcakes end up in our fridge. It's like during a rainy summer when you end up with too many zucchinis in your garden -all football size and bigger- and you try to come up with a solution to get rid of them.
Years ago I found the perfect recipe for the use of too many zucchinis. You drive to a grocery store with a large parking lot. There you try to find an unlocked car, and when you do, open the door, put all the zucchinis in, and drive away as fast as you can. Genius!
I am still searching for a solution to put the fruitcake to good use, yet I  haven't found one. Perhaps honesty would be a good way to go. Just politely declining the well-meant gift. But what if they ask us what we did with all the previous poor fruit cakes who were baked with love and care, just to find themself unloved and neglected in our fridge?
It's the same dilemma every year. Will my husband take the fruitcakes with him to work and leave it in the breakroom for anybody to take? Or will I give it to my most disliked customers and students? (Yes, I do have customer and students I am not particularly fond of, what can I say? I am human.)
We live at a time when we are brutally honest and very outspoken online, yet it is still impolite, even rude to tell someone the truth about their fruitcake, which they bake today just the way their ancestors did 185 years ago -give or take. I assume the fruits they use to bake the cake are that old as well.
We are not supposed to be honest when someone gives us a gift. It's the thought that counts and I get it. But the thought will make me throw food away, which others might want -or need. Perhaps driving around and giving the fruitcake to homeless people would be a good idea -but then wouldn't it be like punishing them for being in-between homes? They deserve better!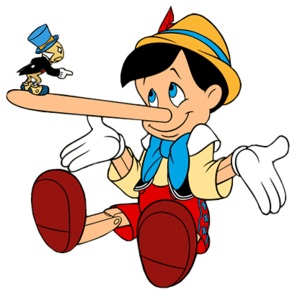 You shall not lie! Yet we do, we are even asked to do so. Call it etiquette, common courtesy, right behavior. We are surrounded by bull manure. (Trying really hard here not to say Bullshit, did you notice?)
You don't tell your co-worker that she looks hideous in her new dress. No, you use shallow words like NICE and CUTE, and you snicker when she walks away with her butt wiggling, because, yes, this dress makes you look fat.
The truth will set you free! No, it doesn't. 
Any of my neighbors could easily observe that we are not religious -in the way we are suppose to be religious in their eyes. I have a Buddha in my yard, a zen calendar in my workroom. We don't go to church and I send out goofy cards with Santa Claus for Christams. We don't celebrate Easter. Ergo = We might not be practicing any kind of organized religion. Yet, we get confronted with it all the time.
Whenever something bad happens to us, people send us prayers, which we gratefully accept. They mean well. After all, prayers are good thoughts and well wishes send into the universe.
When my husband had bypass surgery, they all expressed their feelings pretty much in the same way. THOUGHTS AND PRAYERS! That's standard procedure in this country every time something bad happens. I know how they feel. I have been there numerous times. There is nothing you can do, other than think of the person who is going through a rough patch in life.
I appreciate the time people spend thinking about us. Prayers, good thoughts, heeling wishes. Sometimes you need all the help you can get.
But then it got out of hand. I got religious books and pamphlets. A neighbor I don't know too well even brought me a bible. "This is going to help you, dear, you need to read it now," she said and I blew up my cheeks. (Never a good sign.)
I stood there not knowing what to say. There it was another fruitcake. Take it! Smile! Pretend you like the gift and don't say anything that could bring you in trouble!
Sadly, I wasn't' in the mood to take another fruitcake in.
"I am not religious," I heard myself say. "I am kind of a Buddhist,"  I added and I almost fainted -so did my neighbor. (WTH is kind of a Buddhist?) I had just rejected the bible. Surely, thunder and lightning would strike me right then and there -but it didn't.
My neighbor looked at me in total disbelieve. "So you don't want it," she managed to say with a shaky voice and I found myself feeling very little right then and there.
The truth is I think the bible deserves to find a home with someone who would actually appreciate it. (Same goes for the fruitcake.)
Take it, a voice inside me said, but I didn't. "Yes, I don't want it," I confirmed and I knew right then and there that lying would have been the right thing to do. Easier for sure.
The NEWS has spread, I can tell. Some of our older neighbors look at me funny ever since. Like they expect me to run around with a trident or drag a tail behind me. I puzzle them. None of me makes sense to them when I finally make the most sense.
Standing your ground has never been harder than it is today, in a shaky world full of lies.
Perhaps it was worth it and we won't get a fruitcake this year?
---
PS. I know, I know. I should not write about religion. It's like committing blogging suicide yet I can't help it. So, you just got a virtual gold star put on your forehead if you made it all the way down here. Thanks for letting me be me. 🙂