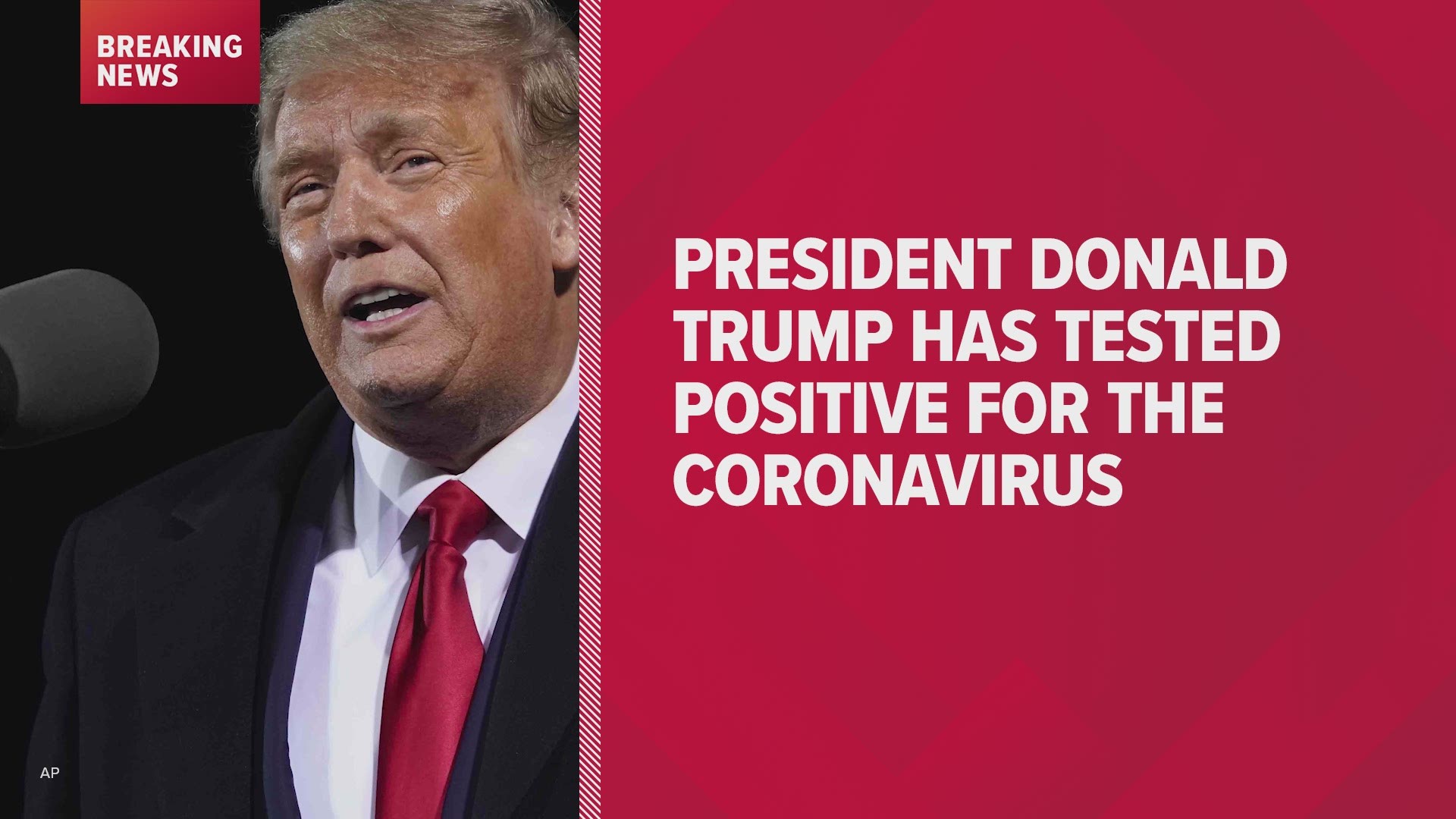 My husband got up early today. I overslept a bit, opened my eyes slowly. It was cold in the bedroom, still dark outside. I sat up and turned on the news. My daily routine. I leave the TV on until I go downstairs. My daily dose of negativity, served in the morning ice-cold, to get it over with.
Breaking News: Trump and his wife test positive for COVID-19. I got raised to be kind. "If you don't have anything nice to say, be quiet." What means I have to be quiet now.
Oh, forget about it, it won't work. I don't wish harm on nobody, that' will never change. So I wish him and his wife well, but…
Thinking about the last debate, the American shit-show we all just watched, I wonder if he is even telling the truth.
Goodness, Bridget. Nobody would lie about testing positive. (Really, not even someone who lies on a daily base?)
What a perfect timing. Having COVID-19 would get him out of the next debate which he's made clear he doesn't want to do with the changed rules. It also would make him look strong and victorious when he beats COVID. What a triumph it would be, also to prove to his base that the virus might be just a hoax as he said. (Goodness, so close to the election. It would be the best timely lie placed ever.)
Not believing a liar when he tells the truth, I suppose that's the normal reaction anybody must have, or am I mean?
Alright then, call me mean. It is what it is.
I think about the people who came in contact with Donald Trump, how worried they must be now. How he refused to wear a mask, not realizing how many around him would get ill if he would be a host. Not thinking about others, while stubbornly walking around like he would be invincible.
When the trust is gone, it's hard to restore it. My trust in the President and anything he says is gone since a long time, still I wish him, his wife -and all the other thousands of people who have to deal with this terrible virus- well. Speedy recovery to all!
As I said, I wish nobody harm – N O B O D Y!
You can be a cynic and still have morals!