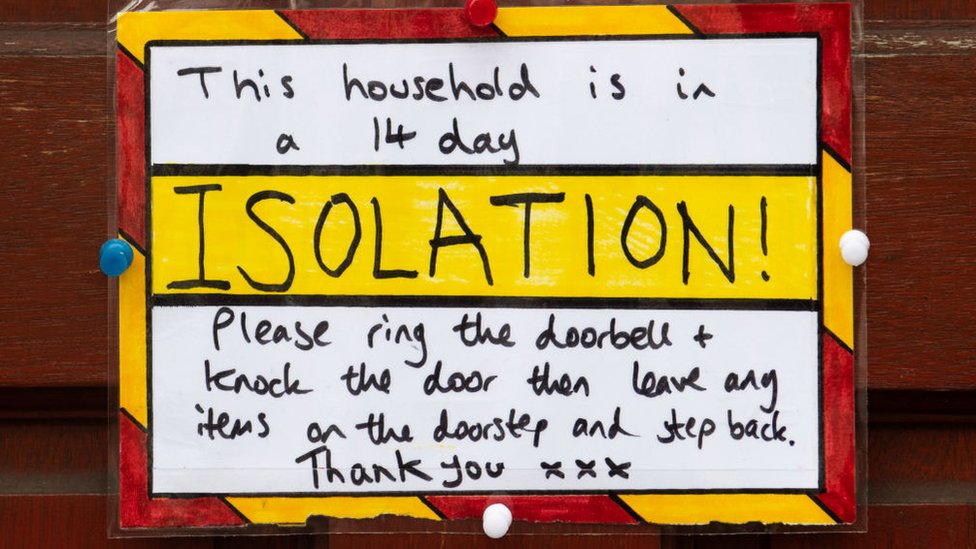 It's day #7 of our self-isolation after my husband tested positive for COVID-19. "Curse words fail me," I texted to a friend the other day, and while it's true, we are in good spirit. We managed to put our Christmas tree up and as always, the work was shared fair and square. My husband brought the tree down, which took him about five minutes and I spent three hours stringing the lights and placing the ornaments.
We are still standing -barely. We have no fever and just a bit of a cough. No trouble breathing, no pain and no energy. Both of us have a stuffed nose and more of a sinus infection.
Knowing that the virus we all fear so much has found its way into our home feels a bit surreal. Like living in a daydream when reality seems dreamlike. If it's too bad to be true, it might.
I refuse to think too much ahead. Neither one of us is the panicking type and we both don't want to talk about the worst-case scenario. We are over our prime, we have health conditions and we are aware of it. Thinking or talking about it won't change a thing. We are positive, because anything else doesn't make any sense. Why would I get up and think about not making it to the evening? I am not that kind of person.
The Coronavirus does have its humorous moments.
We play rock-paper-scissor when we need something from the kitchen and the loser has to get it.
We both look like out of a horror fashion show, but with brushed teeth. Hair? Let's not talk about it.
We still can smell and taste -just not sure what. Last night I made Jambalaya and it tasted "familiar" which had my husband rolling with laughter.
I have the concentration span of a fruit fly -nothing new here.
I am cold -that's new. I haven't been cold since I hit menopause.
No fever, rather the opposite (I always had a lower body temperature. Gosh imagine where my temper would be otherwise.)
Our energy level is pretty much zero. We never wished more for a house without stairs than now.
We are doing fine. The first week in lockdown is almost over. We laugh a lot.
"One of us has to feed the dogs," I said, hoping he would do it.
"Whoever has to pee first feeds the dogs," my better half answered.
"Deal!" (It was me, I have a baby bladder and drink too much water.)
I found out:
Naps are fun.
Making the beds nicely is not worth it.
Paper plates are the most wonderful invention.
Taking a daily shower is hard work.