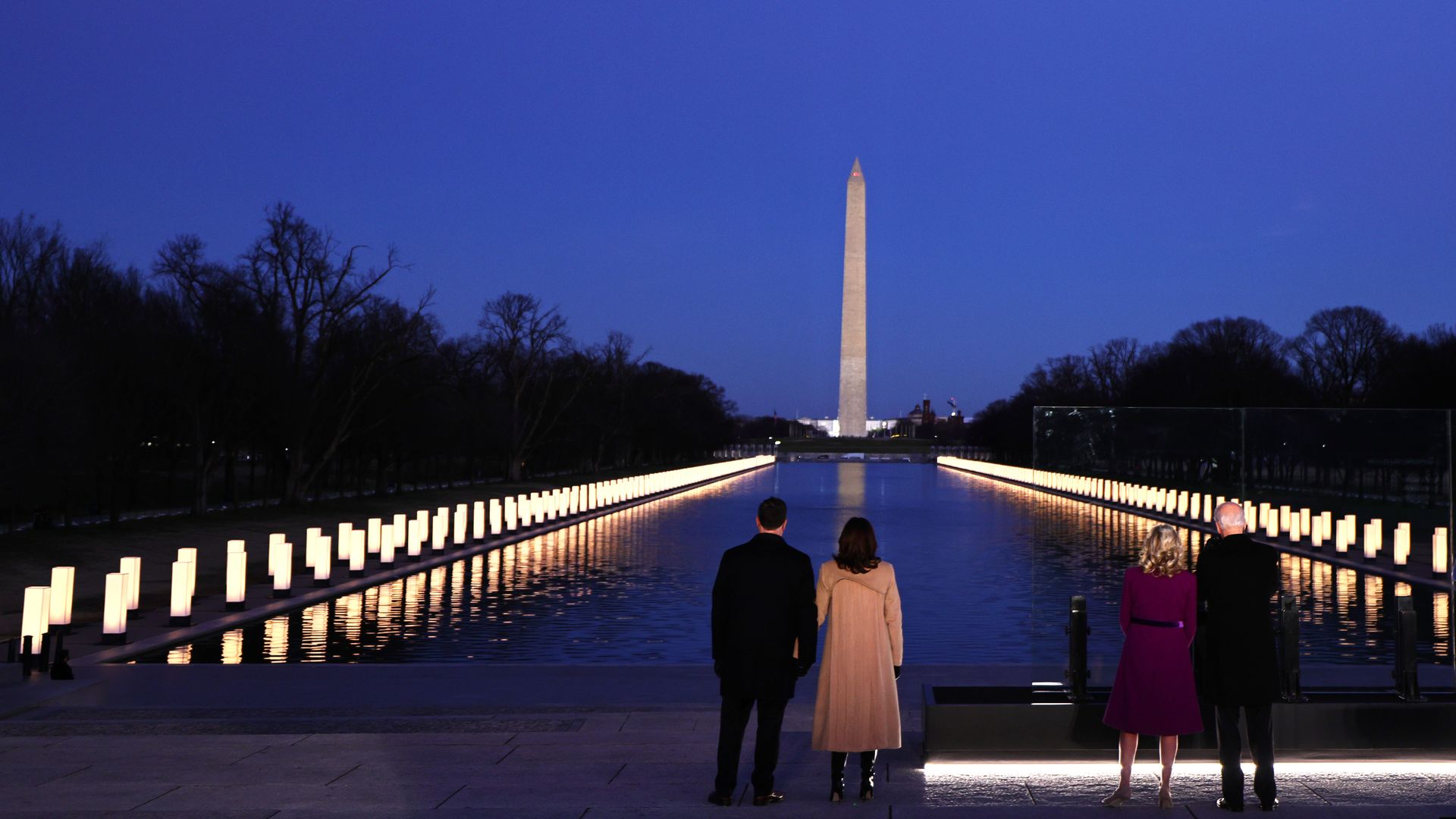 Last night, when I saw the 400 lights at the Reflection Pool, I felt sadness and how could I not, knowing that the 400 lights stood for almost 400,000 lost lives. The people we have lost to COVID-19 being mourned publicly for the first time in a year.
Buildings and landmarks across this nation followed the example. Cities lit up for the victims of the Coronavirus pandemic that has taken too many lives.
We, the people need moments like this. They are moments of reflection, showing each other that we care. Honoring victims, supporting grieving families.
"We gather tonight as a nation in mourning to pay tribute to the lives we have lost," Vice President-elect Kamala Harris said in the ceremony. "For many months, we have grieved by ourselves. Tonight, we grieve and begin healing together."
"To heal we must remember," said President-elect Joe Biden. "That's why we're here today."
"We are back to normal," my husband said quietly and I nodded. Yes, we are. After four years of darkness, empathy and compassion will move back into the White House today.
This is not about politics, this is about so much more. The heart of this nation, the soul, our togetherness depends on moments like this. Holding hands quietly, united by pain, suffering and grief, just like we hug each other when we cheer and celebrate.
Normal feels good. Nothing was normal about the last four years and I am relieved that the Trump-experiment finally is coming to an end.
Thank you voters! 81 Million people must feel the same way I do today! My Goodness, did I miss normal!