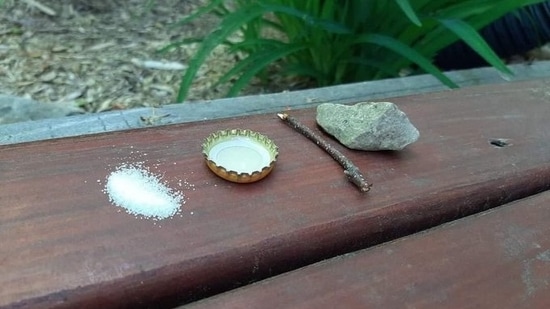 With all the rain, mosquitoes are sure to follow. They love me, they would suck me dry if they could, but not this year. This year I am building the ultimate mosquito trap.
All it takes, is a small stick, a bottle cap, a small rock and a bit of salt and a shot of white rum. How it works?
The mosquito lands on the salt, thinking it's sugar. Then it gets thirsty for water, but the cap has rum in it. The mosquito gets drunk, trips on the stick and bangs its head on the rock. Game over!
You're welcome.