Sunday morning when Kurt came out of the bedroom, I had to hold back laughter. Wearing new stiff jeans, new cowboy boots, a striped shirt, and a brand-new jacket, he looked like he had just stepped out of a western movie. All that was missing was a cowboy hat, which he showed us later.
He felt good about himself. The way he walked showed confidence. There was a new sheriff in town, and he made sure we knew about it. He asked us about our plans, wanted to know what we were intending to do that day. His tone sounded friendly, but he didn't ask like friends do. He sounded demanding. Somehow, he had become our boss, and he let us feel it.
Kurt and my friend had been shopping the day before and he showed off. He asked me if I could set up the DVD/VCR player they had bought for her bedroom, and with the sweetest smile I could come up with, I informed him he should ask Steve, the computer nerd, for help.
"We will be in the kitchen later," he told us. Our friend had bragged about 'our' latest creations and the new gumbo, and of course, he wanted to try everything, and who could blame him. We got up, put the dogs in the backyard, and walked over to the kitchen. As usual, we didn't join them for breakfast -we never did. We still made test patties for every new sausage batch we made, which we then turned into breakfast, lunch, and even dinner sometimes. Sausage patties with scrambled eggs, sausage patties with fried eggs, sausage patties with lettuce and tomato, sausage patties on a piece of bread like a burger, sausage patties with mustard.
I cooked dinner from Monday to Friday and used the meat cuts that were left after we made beef jerky and Andouille sausage, and turned them into interesting dishes. We ate well and kept the grocery bill low.
That afternoon, when they came back from another shopping spree, we made sure everything was ready for the BOSS to try. Kurt liked our new Italian sausage. He wanted to know more about the Shrimp Boudin balls and he enjoyed the Gumbo. He was all over the place and showed a genuine interest in the products, as well as in the art of making them.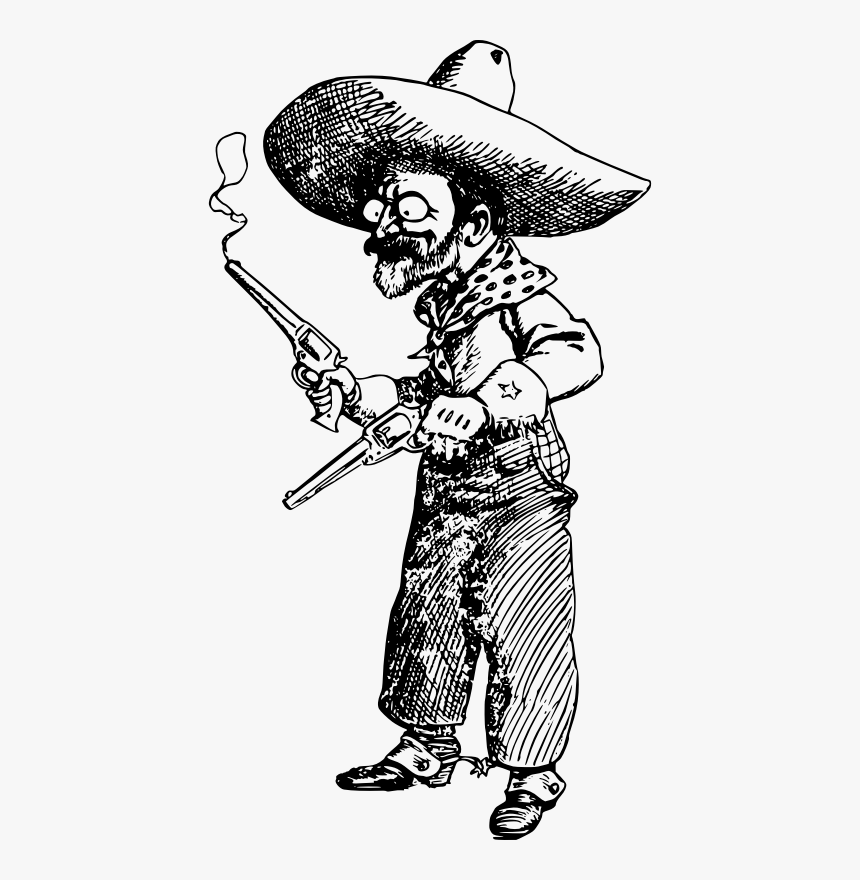 Maybe I had been wrong all along. After all, who would run the kitchen after we left? It would be my friend and Kurt, and we needed to talk about it and set everything up. What was her plan? I can't believe I didn't even ask. I had been so self-absorbed and felt terrible about it.
The couple in love went back to the house to spend the afternoon together. We worked until late that night, prepared a lot for the next day already, knowing we would spend some time in the room we liked to call THE OFFICE.
Kurt would leave later that evening for a quick trip and be back on Friday.
Monday morning, I had an early cup of coffee with my best friend before she went off work, we both enjoyed spending time together, just the two of us. When she left I started my daily routine. I straightened up the house, took care of the dogs, made our beds, swept and vacuumed, and started the laundry. I didn't go into my friend's bedroom anymore since Kurt had moved in.
I checked our email account many times, I was so anxious. My husband's application had been sent out days ago. Why didn't they call or email? Turns out they take their time, especially when you lie on the application and in the cover letter, and you make it sound like you are in no hurry at all.
They started calling on Wednesday. First Seattle, which we knew would not be an option, then the operation manager in Indianapolis called, and an hour later my husband was on the phone on a conference call. He looked happy and terrified, so much was resting on his shoulders.
I went outside to smoke a cigarette. I knew he would share all the details with me later and he did. The next day Nebraska called. They, too, were very impressed with his resume, which made him feel good. He had needed that. I went inside, got my notebook, and continued calling the numbers I had found in the housing sections online. In all three cities, I tried to find a house, a home, a mobile home…anything. It never went far. The conversation ended when I brought up our money situation. "Good luck to you," they said and hang up.
My husband didn't have much luck either, and it had started out so promising.
The companies in Nebraska and Indiana asked him to stop by when he would be in town after our move. It wasn't what we had hoped for. We needed a job first, then we would move, not the other way around.
We had altered my husband's application, and it bothered us both. Surely, people would understand. After all, our circumstances were anything but ordinary. Didn't life force us to bend the truth a little to hide our sorry state of affairs?
Feeling the need to lie. This wasn't us – This wasn't him – This wasn't me.
My husband is the sweetest, most honest guy you will ever meet. He will give you his last shirt, he will share his meal with you. He loves to laugh and he can cry, mostly at movies I 'make' him watch.
And me? It's hard to describe yourself. The best would be to ask my best friend. She said in the TV series "The Golden Girls" I would be Dorothy, the tall lady with big feet. The sarcastic, outspoken friend with a dry sense of humor. The one who brings her friends down to earth if required, but who also supports them when they need her most. She comes across as arrogant sometimes, just because she has lived and learned a thing or two. A big heart combined with a big mouth. You can't go wrong with that.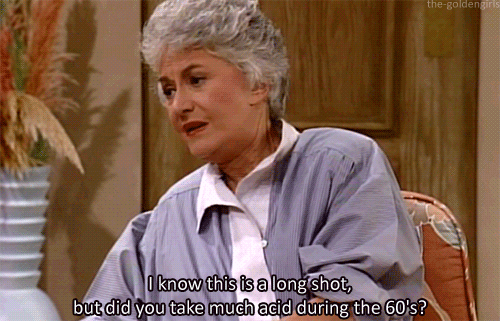 I don't lie to healthy adults. I consider it a waste of time and energy. Everybody who knows me well enough will tell you I am not capable of holding back what I think. "Does this dress makes me look fat?"
"Yep, you bet it does," I can't help it. If I love you I might add that you still look cute.
I believe honesty does not just set you free, but it brings inner peace and freedom.
Honesty is so much more than just the truth, it stands for loyalty, accuracy, sincerity. It shows honor and integrity, the refusal to accept lies as well. Isn't a liar automatically a cheater? And if you lie and cheat about the small things to make your life easier, or to make yourself more interesting, when will you start with the big lies?
Honesty? It's a way of life, isn't it? If not, I declare it as one.
We changed my husband's resume. Now it showed again the correct dates. We even stated the name of his business and the date it closed down. We had both agreed on it. It didn't mean we spilled the beans about our situation right away, but we didn't change the facts anymore.
The next months and the coming year would teach us very valuable lessons about character. We survived and are where we are today, because from this moment on, we were brutally honest. Grabbing the bull by the horns? No. You don't just grab the bull by the horns, you hold him tight, give him a kiss on the forehead, slap his behind, and set him free.
We decided to not look for apartments any longer. We needed a house, a small fixer-upper, a place that had seen better days in need of TLC. TLC =Tender loving care! I was willing to do almost anything for a home and I would get tested.
We brainstormed, wrote an ad, and placed it on Craigslist. Why deal with people who judge you?
Three dogs looking to rent a house
We are a middle-aged, honest, hardworking couple with three big, lazy dogs. Our dogs are well-behaved and housebroken -so are we. We are moving to your city because that's where we are going to work. We are looking for an older house that has seen better days -just like us. It seems we are getting judged by our numbers and not for who we are, and it bothers us so much. Life can change in the blink of an eye. It happened to us.
We don't have children, we don't do drugs (only cigarettes and chocolate and we never smoke in the house) we don't party (the dogs don't either) and only yell loud when the right team has a touchdown (or a goal.) 
We are looking for an older house in need of some TLC, preferable with a fenced in back yard. We will not give up our dogs just because we move. 
We posted the same ad online in Indianapolis, in Seattle, and in Nebraska.
Many, many years ago, when I was a young child, I came home bruised and dirty. I had been in a fight and I had been the victim. I was sniffing and crying; I felt very unhappy. My Grandma cleaned me up, hugged me, and comforted me. The next day, she asked Uwe, the neighbor's boy, to give me boxing lessons. Uwe, the most beautiful boy I had ever seen. He was old, really old. I was six years old, and he was twelve. He was double my age. I could count that much. When I would be ten, he would be twenty, when I would be fifteen, he would be thirty. (My love for math came later.)
He thought me a few things that day. How to protect myself, how to throw a punch, and how to avoid a fight. One thing he said stuck with me. "You are a girl. If you have to fight, try to hit first."
Somehow I think that's what we tried to accomplish with our provocative ad. "Hit first," put it out there and see what happens.
The phone started ringing that night.