Mardi gras was over, Lent, the time of fasting and sacrifices before Easter had begun. Just like every year, my friend hauled me to a Catholic church on Ash Wednesday, and we left with an ash cross on our foreheads. Remember that you are dust, and to dust, you shall return. I didn't need that reminder. We had just hit rock bottom, and I felt lower than dust or dirt.
Lent meant for us we had forty days before we would sleep in our own home -somewhere.
IF everything would go as planned, our homeless (houseless) time would soon come to an end. A company in Indianapolis, Indiana, was looking forward to welcoming my husband as their new supervisor. Finally, we knew where we would move to. Now we just needed a home and our new life would begin. They had set his start date for April 5th, 2010, the Monday after Easter, which was perfect. It would leave us with enough time to drive and settle in, even though we had little left that needed settling.
The demands in the kitchen had slowed down, and it was a welcome change of pace. We had worked endless long hours, seven days a week. We needed a break, we both felt exhausted and worn out. Time flew by quickly and before we could even blink, it was already the first day of March.
"She left and took the kids with her." Ben had come to the kitchen to not just give us the news, but to find out if we had known about his wife's plans. The hurt on his face could have been seen from out of space. He had discovered that my best friend had known all about it, and he felt betrayed. I didn't blame him.
"I had heard a rumor but never got involved, we have enough problems of our own," and I hoped he would understand.
"I won't be coming back," he said, and I nodded. The breakup between him and his wife would also break up the friendship between my friend and him. How about us? Would we be collateral damage?
"We will be leaving soon," I told him, keep my number, please.
He didn't answer.
Friendship, how fragile it can be. My friend had lost a pal, and I wondered if it would bother her. She clearly had taken sides when she didn't give Ben a warning, and I assumed she knew what she was doing. It wasn't any of my business, but it upset me. One person, who could have eventually taken over the kitchen and The Smokehouse, was now out.
Our provocative housing ad went back online on Craigslist. We had four weeks to find an affordable roof over our heads. We were confident we would succeed. The first test run had given us high hopes.
13 hours away, in a state neither one of us had ever visited, in a city where we knew nobody, that's where we would start all over new. We had the address where my husband would work, hoped to find a home within a 10-mile radius.
With Kurt being around now during the day as well, the dynamic in the house had changed again. With two couples living in a two-bedroom mobile home, it felt crowded.
Kurt and I had an understanding. We were friendly with each other when my friend was around, and we ignored each other when we were alone. He felt uncomfortable around us and it showed. Now he was unemployed looking for a job, while my husband would start his new job soon. It's funny how quickly the table can turn. I felt sorry for him. Didn't he laugh at my husband just a few weeks earlier?
Our TALK had been meaningful, our dogs never escaped again. I had made myself clear and while it had made me feel uncomfortable, it had been necessary.
My friend learned Ben was no longer accepting her phone calls -she acted surprised. The mobile home across the street was now dark and empty. It had taken Ben not even two days to pack his belongings, he had left without saying goodbye to any of the neighbors.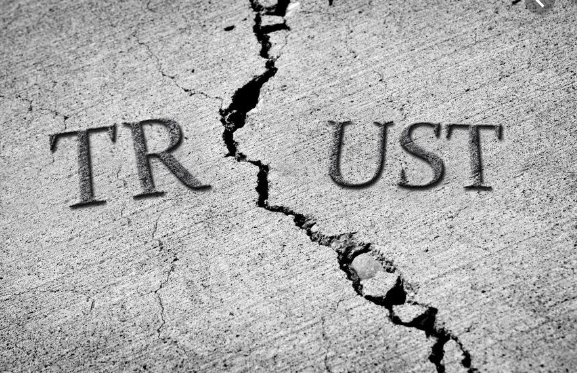 My best friend, the wonderful, moody person I love so dearly, could be complicated. She was the one who could make me laugh so hard, I had to hold my side, hurting from laughter. She was the one who could make me so furious that we stopped talking -once, even for several months. In the past, we had had fierce arguments but always were there for each other close when we needed it the most. Can friendship ever be explained?
My friend slowly realized that we would move away and that we then would be thirteen hours apart. When I asked her to slow down drinking and smoking pot for a couple of days, she first ignored me, but then she fulfilled my wish, and we talked about her dream, The Sausage Kitchen.
Who would take care of The Smokehouse and the kitchen? Ben was out of the picture, and Steve had no desire or talent to make sausages, and we would be leaving soon.
We discussed all her possibilities. She could hire a butcher and pay a generous commission or share her profit. She didn't like the idea. The kitchen had been so quickly, so profitable, mainly because we had worked for room and board and she never paid us a dime. She didn't want to lose that money.
Also, even though I didn't like it, we offered to train Kurt to become the future chef-sausage-maker to the point, he then could work alone in the kitchen during the week, and at the weekends the happy couple could make sausages together. Kurt, of course, would make no money either, just like we never got paid. He would work for love, room, and board. He didn't look too thrilled when we brought it up.
Watching my friend going through her emotions like waves was interesting to see but it also frightened me a bit, and I could not say why.
One afternoon she came home and presented us with two fold-out coolers on wheels. "These are yours," she informed us. "You need to take sausage boxes, meat, and seafood with you when you leave, so you won't have to waste too much money on food." What a generous offer and how much it would help us. I hugged her tight.
"Fill up all the spices you need in little ziplock bags, that will save you money as well ." She was so kind to us. Quickly, we learned we would take the small rice cooker with us, spices and sausages, some meat cuts, and all the jars of Braunschweiger/Liversausage I had made. We would get a 25 pounds sack of rice as well.
Together, we made a list of what we had and what we still needed. A pot, a pan, silverware for two people, a ladle. All the things I didn't pack before I left our home. How could I not think about cutlery or plates?
I had worked on my friend's taxes and when I finally presented her the result, I couldn't wait to see her face. Even with the tax depreciation for the large investments over four years, she would get all her taxes of 2009 back. Over $6,000. I had outdone myself. All her receipts were numbered, filed, and accounted for. All the paperwork and tax forms were filled out -everything was in order. An accountant's dream come true.
The next day, she visited her tax accountant who still wanted to charge her $1,700 for just signing and filing the paperwork. When I asked my friend why she would do that, she said she needed to, it seemed like I hadn't done a good job. When I asked if I could talk to the accountant, and if I could see the changes she had suggested, my friend ignored my request. It made me so mad, but again, I was in no position to complain.
"I won't be able to give you $2,000 as I had planned, but can give you $1,700 the day before you leave." The seven hundred would be a loan, thousand would be our pay for four months of work.
Everything in me screamed out loud. I wanted to argue with her, wanted to tell her to go to hell, but I didn't. I couldn't and I will never forget how it made me feel. If circumstances force you to shut up when you need to speak up, that's when you know you are really at a low point in your life, or at a wrong place or position.
I hope I will never be in a situation like this in my lifetime again.
$300 less could make all the difference in the world for us and my best friend knew it. We would need at least $100 in gas to drive to Indianapolis. Getting the pearls out of the pawnshop would cost another $200, plus interest. We estimated rent to be between $500 and $750, which was all we could afford. It wouldn't leave us with much.
I felt like a helpless pawn in a chess game that I could not control. Someone else made the moves, and I had to follow wherever it put me. My husband's face showed his disapproval, his silence revealed his wisdom. He felt the same way and when we looked at each other, I could see that we both thought the same. We couldn't wait to leave.
With Kurt's income gone, my best friend was now the sole provider. He hadn't worked long enough to file for unemployment, something that had come up the night before. He didn't work full time with the cleaning crew, not even 20 hours a week, and with that, he wasn't eligible for unemployment. The way she treated her fiance changed. I didn't see much love or desire anymore. Sometimes her eyes were cold, other times, mostly when they were high, the old flame seemed to flicker again.
Soon it was settled, we would train Kurt in the kitchen every day, and he would take over after we would leave. He didn't like it at all. When we were alone for a couple of minutes, I assured him I would do my best to teach him everything I knew and that our personal differences would not matter in the kitchen. I don't know if he believe me or not, and I didn't care. It was only a question of time and he would be out of my life for good.
Landlords in Indianapolis had read our plea, and the phone started ringing. Many of them offered us a place to rent but most of the houses were financially out of our reach for us. They were either too expensive, or owners asked for a deposit we couldn't afford. Some older homes were simply dumps and only offered to us because we must have sounded desperate enough to rent a rundown place.
We called everybody back, didn't leave a stone unturned. Still, after one week we hadn't made any progress. 21 days left to departure -still no place to call home.
The first seven days with Kurt in the kitchen had been eventful, to say the least. He was unbelievably slow, mostly due to his size. While little, he was big and in his own way. He blocked the way wherever he was and there was just now squeezing by. I could tell he tried, but he had a hard time putting theory into action.
He questioned himself over and over, didn't remember, and had temper outbursts, which in the end always seemed to blame me, his teacher, for not being able to make him understand. He still acted like he was our boss, which he wasn't, and I made sure he understood. When he asked if I would make him lunch, I pointed to the fridge, when he asked if I could make him coffee, I pointed to the coffee maker.
I cooked for all of us in the evening, cleaned up in the mornings before we left the house. In the sausage kitchen, it was all hands on deck. Kurt didn't want to do to the dishes, which are a never-ending story in every kitchen around the globe.
When you think you are done, there comes another load. We let him get away with it.
He gloated and beamed in the evening when he told his fiancee about his day, making it sound like he had become unemployed at the right time. He would be her savior and I know he needed it to be true. I knew how he felt, had been there myself just a few weeks earlier.
When your self-esteem is low when the whole world seems to be against you, that' when you need to believe in yourself. Neither one of us ever corrected him when he talked about his accomplishments during the day.
One night when I checked our incoming mail, I found an email that seemed to be the answer to all our wishes and prayers.
A young man had been deployed to Iraq, and his house in Indianapolis was now empty. He was a dog owner himself and he understood how much our dogs meant to us. His transfer had come suddenly, he didn't have the time to rent his place out, and at first, he thought he would just leave it empty for a while, with someone checking on it frequently, but our ad had changed his mind.
Pictures of the house were attached to the email, and I gasped for air when I looked at them. It was a very nice ranch house. Three bedrooms, a living room, a lovely kitchen, a fenced-in backyard, and it even had a garage. The rent was reasonable. He asked for $750 a month which was right at the limit we had set.
The email gave us his name, his cell phone number, and the name of the military base where he was stationed. His home in Indianapolis was only six miles away from my husband's future workplace.
I dreamed all night long about our new home.