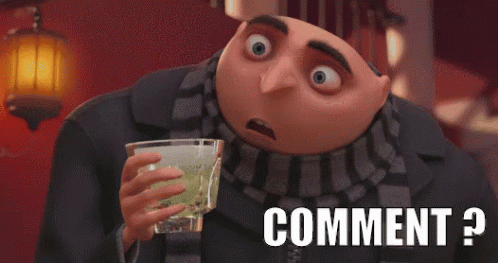 Today, when I read some of my installments of my "Losing it All" series, I noticed that at least 30% of my replies to comments had never been published, and I wondered about it. How can it be that I write a reply, hit SEND, and invisible internet gremlins detour it into the universal spam box, and they never make it onto my posts?
I can be rude alone – I can bring myself in trouble – I don't need any help. Help! Perhaps a malfunction in the WordPress program? Not that they ever have any irregularities, of course, other than the one we know about.
Turns out, it's not a glitch, but actually my fault -so I have been told and in this case, I acknowledge my shortcomings without further research, because it sounds logical enough.
I never go to any of my posts after they are published, but instead, I use the notification icon to open and answer comments. Big mistake, it doesn't always recognize it when you hit enter, and if you move to the next comment too fast, which I have the tendency to do.
So in case I haven't replied to your comments and you felt ignored by me, it was not on purpose. I do type an answer to (almost) every statement, even if it's just the overused "Thank you so much for stopping by."
It's common courtesy, good manners, the right thing to do because if someone takes the time to not just read my post (and we all know that's not always a given) but also engages with me and the subject I wrote about, then you deserve all I have to give, comment-wise.
If it looks like I ignored your statements and I missed your comments.