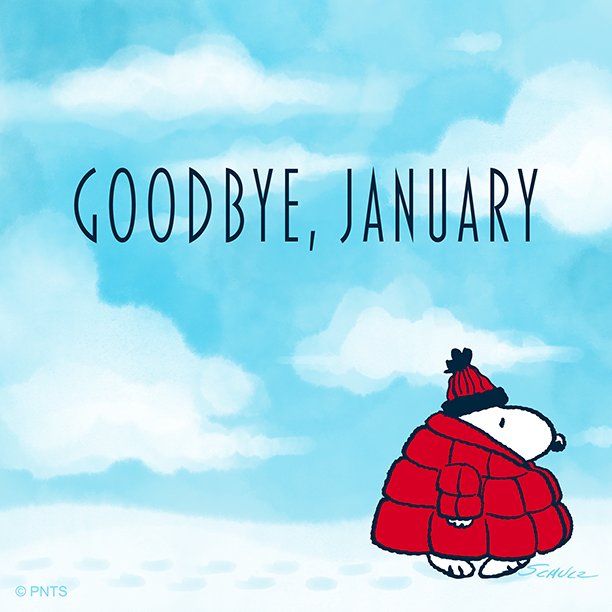 January, the first month of the year is already gone, and it was an eventful one. Have I accomplished anything on my list of 12 Months of Change and Purpose? Yes, I have, not always by choice, but by luck.
I would love to re-start reading self-published Indi books, preferably written by bloggers.
I started reading "Surviving the Death Railway" a POW's memoir and letters from home, edited by Hilary Custance Green, a blogging friend from the UK, and one of the first talented writers I met at WordPress so many years ago when I signed up here confused, not knowing what I was doing. Sadly, her blog The Green Writing Room is no longer active, but her books are still available. I am halfway through it and I am very glad I bought it. A fascinating and horrifying story.
I want to discover songs that aren't on the current hitlist or were recently released, but perhaps pieces from other countries, or long-forgotten singers.
I remembered the "Greek Theater" a record I heard so many years ago. I love Greek music and sure enough, I found it on youtube. What a treat! If you never heard of Nana Mouskouri, you might want to research her. She is one of the many talented singers, who speaks and sings many languages.
I want to laugh every day for ten minutes when I drink my morning smoothie. Youtube, here I come!
Not every day, because some days I just didn't feel like laughing, but most days I start my day with smiles and laughter. In January I enjoyed Bette Whites Bloopers on youtube.
I hope I will be able to help strangers within my limits -preferably incognito. (Help does not always require money, sometimes it requires something more valuable than money…time!)
I got lucky! A single mom, who got injured at work and is now living the same Workmen's com nightmare we experienced ourselves, posted on our neighborhood board that she needed help. I asked for a picture of the claim notification -with blacked-out names and numbers- and when she sent it in under a minute, I could pay kindness forward, without spending much.
I want to try new things I always wanted to do.
Sadly, I have not tried anything new in January.
New recipes, one each month -all within my health restrictions. Yummy!
Greek Coleslaw! Found it – cooked it – loved it! The trick is "carbonated water" like Perrier or Pellegrino.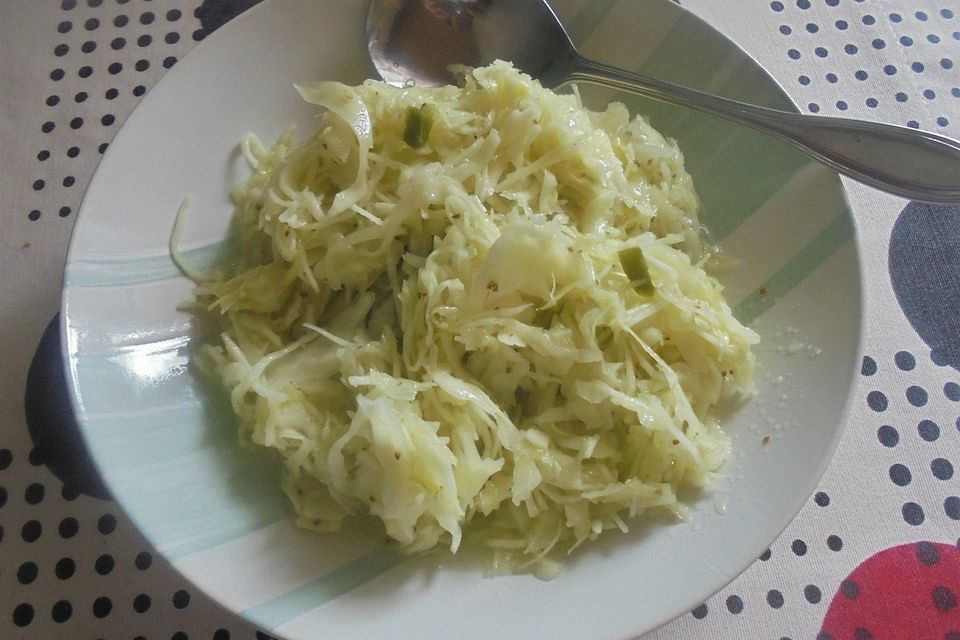 I have to let go of things I don't use anymore, even though it might sting a bit.
I am still on it. One cabinet a day (or every other day). Two boxes of STUFF have been filled, one for donations, the other one for our annual garage sale in May. Yeah, progress!
I want to try new routines to break bad habits –and there are plenty.
Nope! I still eat in front of the computer and I stay up too late. So nothing accomplished here either.
I hope to find time to sew new dog beds, created with the yards of upholstery fabric remnants
Yes, and yes! Both went to a nearby animal shelter.
I want to re-watch new (old) movies. Black and white, American movies or movies with under titles.
I tied my husband to a chair and we watched "Gaslight" with Ingrid Bergman. Ok, I didn't tie him up but threatened him. We both enjoyed it and will continue to watch an old movie each month.
I follow so many wonderful blogs, but never really share them because I don't like the re-blog feature.
I have not shared a blog I follow in January, so I will share two in February.
I will open up more and share more about my life, perhaps even more of me.
I am not sure. I think I am opening up more. Am I?
There are some things I wish for, but I never order them, because I tell myself I don't really need them.
When an Etsy shop offered a 40% discount I caved and placed an order for a Tibetan singing bowl. It's a beauty with a beautiful sound.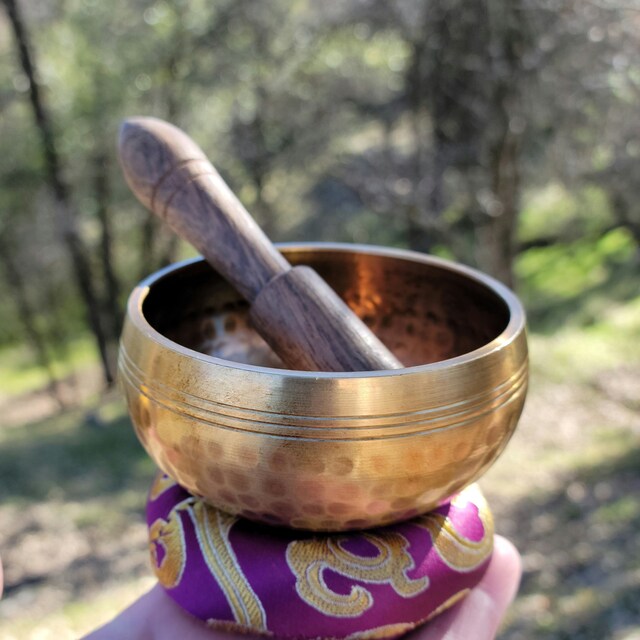 Twelve new months filled with projects, antiques, and old forgotten pieces.
Bragging Time! Workwise I got lucky, a piece like this doesn't come along every day.
I asked a friend to take professional pictures because I loved the result so much -so did the customer.
What else?
We lost our oldest dog, and last Friday, we both tested positive for COVID (again) even though we are both fully vaccinated and booster-ed. It's a mild case (again). It feels like a head cold or sinus infection and comes with brain fog, fatigue, fever, and all the good stuff we like so much. I am out of order in more than one way! We are very fortunate!
We binge-watched "Queen's Gambit" on Netflix a few evenings and we both thoroughly enjoyed it -a must-see if you play and like chess.
It's cold outside! We have snow is in the forecast and tomorrow is Groundhog Day. The winter will be short, I can already hear the birds in the morning.
I found 'Wordle' and play it every day. It's a cheap and fast addiction. 🙂
February here I come!